Roscoe Tyres & Autos – MOT Testing Centre St Helens
Roscoe Tyres & Autos have a state of the art, DSA approved vehicle testing station.
Our station provides computer controlled, automated tests, and is run by a fully trained vehicle inspector. This will ensure that when your car passes its test, it will be safe for both you and your family.
For every service we provide we aim to be the best.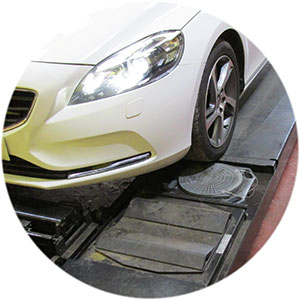 The computer controlled suspension and steering play detectors on our SUN machine are more likely to find dangerous steering faults than any other machine or manual inspection.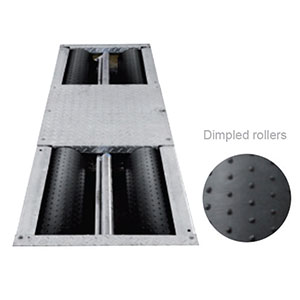 The rollers are locked for easy exiting. The dimpled roller surface is designed to offer protection to tyres whilst giving a coefficient similar to the road surface, allowing for accurate and repeatable results wet or dry.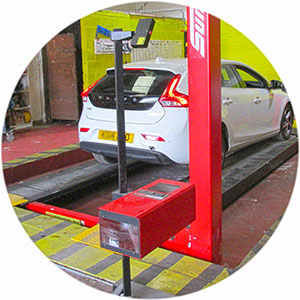 Our headlight Tester is approved by DVSA for the testing cars and light commercials. It has twin lasers, two lenses and a built in digital lux meter to make sure your vehicles lighting is at it's best.
According to www.gov.uk, nearly 50% of all faults found on MOTs could be avoided by carrying out regular, simple maintenance, like replacing bulbs, wipers and tyres. You can avoid the common MOT fails by checking:
• Lightbulbs are working – 30% of all faults related to lighting and signalling
• Tyre condition and pressure – 10% of all faults related to tyres
• Mirrors, wipers and washers – 8.5% of all faults related to 'Driver's view of the road'
Now Offering Class 7 MOTs – £45
For Commercial and Larger Vehicles – 3,000kg – 3,500kg
Book Your MOT
Established for over 30 years, Roscoe Tyres and Autos can keep your vehicle legal!
Over the years Roscoe Tyres and Autos St Helens have completed thousands of MOTs for both commercial and domestic vehicles in and around St Helens.
We provide excellent levels of service and are able to work with all makes and models!
Some Cars We Provide MOTs For
Roscoe Tyres & Autos can work on all makes and models of vehicles, below are a few of the popular brands we see very often.